In the first half of their shock Champions League defeat by Lyon, I described Manchester City as being a "rabble" – and they really were that bad.
When I said that, just after they had gone 2-0 down, I meant they were a team that appeared disorganised and did not look like they were together, which was also conceding possession unnecessarily.
Normally that is the state that City reduce other teams to, but at Etihad Stadium on Wednesday night the brilliant side we saw last season was barely recognisable.
Why? I think it was down to a combination of things, but it is important to remember this is a bad result for City, but not a catastrophic one.
They have got plenty of time to recover and qualify comfortably, which I think they will do. In fact, I would be staggered if they don't still win Group F.
But this result should act as a reminder that it does not matter how good they are, if their standards drop then they will get beaten in this competition.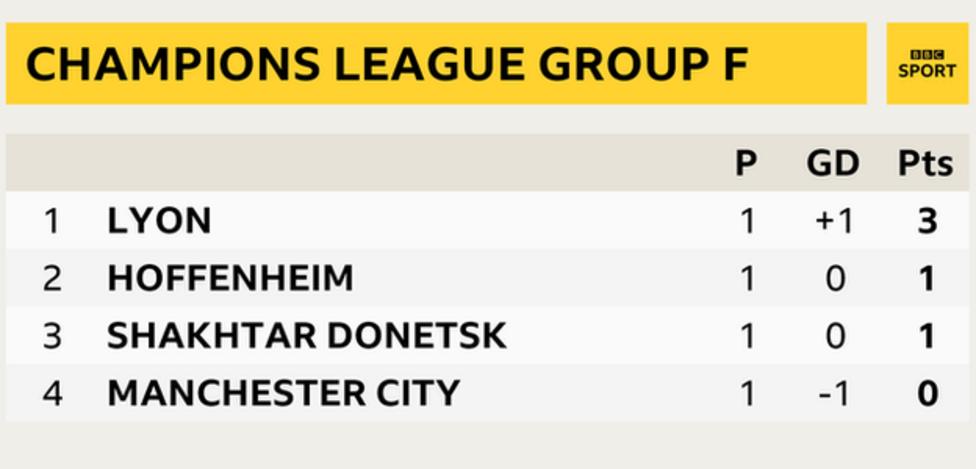 The Etihad can be electric, but not this time
I don't know why City were so lethargic at the start of the game, but it was maybe because they underestimated the opposition.
Lyon have had some exceptional sides over the past 10 to 15 years while I have been covering the Champions League, but on paper this was not one of them. They were facing a team everyone thought they would beat, myself included.
Yes the atmosphere was flat in the opening minutes but you cannot blame the fans for that, because it is normally the team who get them going.
Look at the way Liverpool started their game against Paris St-Germain at Anfield on Tuesday night, by tearing into them and getting the crowd on their feet straight away.
I have seen that happen at Etihad Stadium before, in fact I have been there many times when the atmosphere has been absolutely electric.
I was there the day they won the Premier League against QPR in 2012, for example, and it was unbelievable, so it can happen.
But instead of the fans sparking the players, or vice versa, there was a bit of expectancy present against Lyon, as if everyone thought, "Someone will make something happen and we will get this done".
They were wrong.
Individual errors spread through the team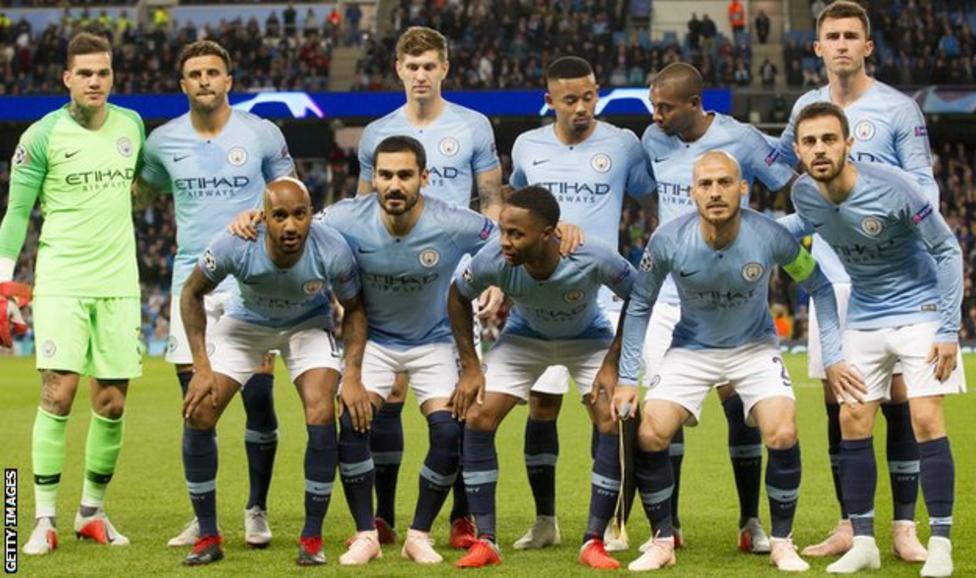 The first 10-15 minutes of the game were pretty unconvincing by City but things got worse instead of better.
Midway through the first half they had none of their usual intensity in their play, and were so sloppy in possession they were making mistakes that encouraged the French side to come into the game.
What I witnessed out there was something I have been through many, many times as a player myself, where individual errors spread through the team.
You find yourself giving your team-mates a rollicking to try to sort things out – and then, all of a sudden, you get the ball and do something stupid.
Even their most consistent players were at fault, and Fernandinho made errors that led to both Lyon goals.
I was singing his praises before kick-off when I was talking about how important he is to this City side because they don't have anyone else like him to play in midfield, but this game was probably the poorest I have seen him play – he was passing the ball to thin air.